Hotel

The Official Host Hotel of the 10th Annual ESAI Summit
The Bond Place hotel is conveniently located in the heart of downtown Toronto and minutes away from the host campus, Ryerson University. The hotel will also be home to several of this year's summit highlights. If you would like to be accommodated, please see below for all the details.
Click here to enter for your chance to stay at the hotel for FREE!
_______________________________________________
Call the Reservations Department
MON-FRI 8AM-6PM (Eastern Standard Time)
416-362-6061
or
Discount Code: ESAI Summit
_______________________________________________
Select One of the Following Special Rates: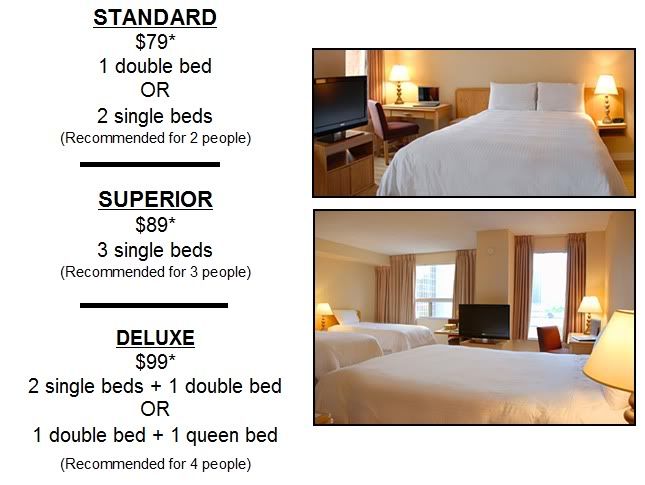 * Prices do not include tax. No extra charge for additional people (normally, there is a fee for every person over 2). When booking the room, attendees need to specify the room type that they need. All prices are stated in Canadian currency. Special rate only available for a limited number of rooms.
Deadline to reserve is March 14th, 2010.
Login to edit